The Elgin Mills Greenway is located south of Shaftsbury Avenue, between St. Theresa of Lisieux High School and the Elgin West Community Centre. Within this natural area, high volumes of uncontrolled rain water (or stormwater) coming from the residential development has caused severe erosion and instability of the stream banks and stream bed. As a result, Town infrastructure is at risk, including a pedestrian bridge and asphalt trail. As of July 28, the north pedestrian bridge has been closed to public access for repairs, and a temporary trail around the bridge is being prepared.
Emergency works to repair this area will be completed this fall by Richmond Hill and Toronto and Region Conservation Authority. The purpose of this work is to stabilize the stream that has been eroding at a very fast rate, which is threatening a storm sewer headwall and may eventually put Shaftsbury Avenue at risk. The emergency works will stabilize this section of stream, help to slow down the water so further erosion in this area is reduced and ensure stormwater infrastructure and Shaftsbury Avenue is protected.
An environmental assessment (EA) is being completed to determine the most appropriate solution to address the erosion and stormwater issues through the greenway. It is expected that the EA will be finished this year. The project will then enter the design phase in 2016 and is scheduled to be constructed in 2017. More information about the project can be found at RichmondHill.ca/ElginGreenway.
A Public Open House providing information about the environmental assessment is scheduled for September 30 from 6 pm to 8 pm at the Elgin West Community Centre in Palisade Room A. All are welcome to come and learn about the project. Questions and comments are welcomed and encouraged.
Please contact Kathleen Mulroy, Water Resources Coordinator at 
[email protected]
 or at 905-771-5539 should you have any questions or comments regarding the emergency works or the environmental assessment.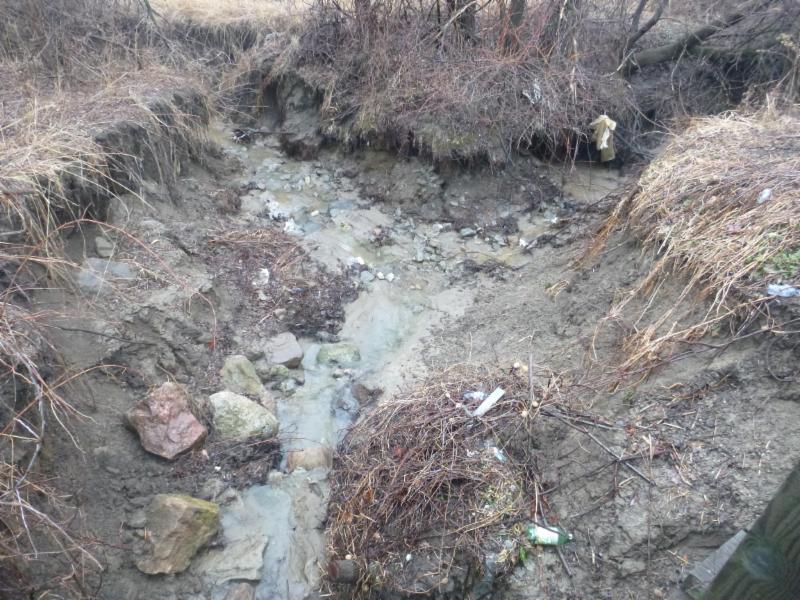 Erosion in the Elgin Mills Greenway