1. Safe Drinking Water for Richmond Hill
Richmond Hill closely manages its drinking water system to ensure safety and a high standard of water quality. In accordance with the Safe Drinking Water Act, 2002, Council received the 2017 Municipal Drinking Water System Report for Richmond Hill's water distribution system, which details the Town's continual compliance with provincial standards for testing and reporting processes.
The report includes Richmond Hill's 98% inspection rating from the Ministry of the Environment and Climate Change (MOECC) Municipal Drinking Water Inspection Program. Maintaining a high standard of water quality and preventing health hazards involves diligent administration, communication, testing and cooperation. Richmond Hill's MOECC-certified staff perform regular maintenance on the system, including watermain flushing and repairs, valve exercising, fire hydrant maintenance, sampling for disinfectant levels and bacteriological testing.
2. Heart & Stroke Big Bike Fundraiser
Thanks to Emcees Heather Skoll and Marky Monday, and organizer Marj Andre, as well as great performance from Isabella Tomasso (a very young and very talented opera singer) for a fun evening.
Marj's Connecting the Community team rode in support of Heart and Stroke Foundation in June. For more on this topic see article below.
4. Regional & Local Councillor Benda Hogg honoured for long service at the Federation of Canadian Municipalities (FCM)
Regional and Local Councillor Hogg was recently honoured by the Federation of Canadian Municipalities (FCM) for 17 years of service on the Board of Directors of the Federation. FCM continues to be a strong voice at the National Level for municipalities like ours, and it is great that Councillor Hogg has been able to provide Richmond Hill's voice on the national stage during her tenure at FCM.
I would also add that Ward 6 Councillor Godwin Chan has also been an active member of the Board for 5 terms. Advocacy from municipal representatives like ours have been important in securing funding such as the permanent Federal Gas Tax and the Municipal Green fund that communities like Richmond Hill use towards important projects that benefit our citizens.
5. David Dunlop Observatory Park Grand Opening
In 2012, Richmond Hill, York Region, the Toronto and Region Conservation Authority and the David Dunlap Observatory Defenders reached an agreement with Corsica through Ontario Municipal Board mediation. Corsica agreed to transfer approximately half of the property (40 hectares, 99 acres) to Richmond Hill for public park use and cultural heritage protection in exchange for approval to develop the east portion of the property as a subdivision. After much work by our residents, staff and Council the David Dunlap Observatory was officially opened in June. As time goes on the plans to fully develop this park will take place. It is exciting to imagine what a centre piece this park will be for our community in the years to come. To learn more about current programs available at the park or to learn more about the future plans for the park please visit
https://www.richmondhill.ca/en/find-or-learn-about/David-Dunlap-
6. Pride Week Celebration
To kick off Pride Week in Richmond Hill, the Richmond Hill United Church held a service focused on celebrating their 5th anniversary of being designated as an Affirming Congregation.
Special guests Singing Out, the celebrated Toronto LGBTQ+ and allies community chorus, entertained us.
To learn more please click
here
.
7. Globemaster Air Cadets Squadron Ceremonial Review
Richmond Hill's 8th Globemaster Air Cadet Squadron held their annual review last month.
It was remarkable to see the dedication and precision of this group of young people and have an opportunity to celebrate their accomplishments over the past year! Congratulations Cadets!
8. Heart and Stroke Big Bike Ride
On June 14 we rode the Heart and Stroke Big Bike. The Connecting the Community Group was successful in raising over $18000 in support of the great work that the Heart and Stroke Foundation does in communities across Canada. Money raised will go towards education and research toward preventing Heart Disease and Stroke and helping those impacted by these diseases. Congratulations to Marj Andre and the whole group for their efforts.
9. Elgin Mills Road CN Rail Grade Separation (Bridge)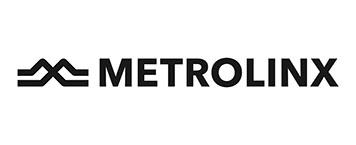 Earlier this year the need for a bridge over the CN rail line on Elgin Mills Road became even more evident given concerns about future traffic on Elgin Mills caused by future development in the recently approved Bernard Key Development Area (KDA) Secondary Plan. At the time the KDA plan was passed, the Region of York (Elgin Mills is under the jurisdiction of the Region of York) did not have this bridge included in its 10 year capital plan.
I am pleased to say that this has now changed. The bridge is now included in the Region's capital plans, and I strongly suspect that the advocacy that our Council undertook with the Region helped to produce this result. The bridge will be an expensive project and the funding for it will come from a number of sources including the Region of York, CN and Metrolinx. At a council meeting in July a report was passed outlining the next steps in this process and some possible sources of funding from the province to build this overpass.
I have always strongly believed that this project will significantly improve the current traffic flow, especially in the future as more building is approved in the KDA area and in this part of Town generally. I will continue to advocate that the bridge be completed as soon as possible and it would now appear we are one step closer to this reality. To read the recent Council report related to this topic please visit
https://pub-richmondhill.escribemeetings.com/filestream.ashx?DocumentId=15848
10. Council Approves Village of Richmond Hill Business Improvement Area Budget
Council approved the Richmond Hill Business Improvement Area's (BIA) 2018 budget of $121,200. The funding will be provided from two sources – the BIA's Levy applied to local properties in the area, and the BIA bank holdings. In addition to approving the budget, Council approved transitioning financial operations and related reporting responsibilities to Richmond Hill's Financial Services Division later this year.
A BIA allows local businesses and property owners to join together and with the support of the municipality, to organize, finance and perform physical improvements, market individual businesses, and promote economic development in their municipalities. BIAs are traditionally established by municipalities using the specific business improvement area provisions in the Municipal Act, 2001 and are governed by a board of management. The supporting municipalities are responsible for approving the BIA's budget.
11. Bringing Richmond Hill's Vision to Life
Richmond Hill's 2018 Strategic Plan Annual Report shows how Richmond Hill continues to make progress towards the achievement of the Strategic Plan's four goals: Stronger Connections, Better Choice, A More Vibrant Richmond Hill and Wise Management of Resources. The report, which was presented to Council at its June 19 Committee of the Whole meeting, outlines the continued progress of Phase 3 (2016-2019) of the Implementation Plan.
Highlights of the 2018 report include:
Advocating for the extension of the Yonge Subway to Richmond Hill Centre which is a top transit priority for Richmond Hill and York Region
Establishment of the David Dunlap Observatory Park Steering Committee to guide the David Dunlap Observatory (DDO) Park Master Plan which will include the development of a destination park
Implementation of the updated Economic Development Strategy 2010-2020, which provides the Town with a roadmap for economic development in Richmond Hill over the next four years
Approval of an IT Strategy which sets out a 10-year vision on how the Town will invest in technology and leverage opportunities to improve information management and data, service delivery and community engagement
The opening of several new or revitalized parks including Morgan Boyle Park (celebrating Canada 150), Hidden Springs Parkette, Little Don Park, Hughey Park, Grace Lawrence Parkette and Cordave Parkette
These are just a few examples of how together we make Richmond Hill a great place where people come together to build our community. To learn more about our Strategic Plan please visit –
RichmondHill.ca/StrategicPlan
12. High School Graduations and Ann Gold Scholarship presentations
At the end of June I found myself wearing three "hats" and I have been thrilled with both roles. One "hat" is my proud uncle, as my niece graduated with honours from St Theresa of Lisieux High School and on the next day I wore my proud dad hat, as my son graduated with honours from Alexander Mackenzie High School June 28. Like any parent I am bursting with pride at seeing these two special people becoming the young adults they have become but still not entirely sure where the time went!
The other "hat" – I had the honour of wearing was as a Councillor presenting Richmond Hill's Ann Gold Scholarship Award to three deserving St. Theresa of Lisieux and Alexander Mackenzie High School students for outstanding contributions to our community. Both of these schools are such assets to our community. I am equally proud of all the graduating students. Congratulations to all of our Town's grads – Richmond Hill is proud of you and excited for your future.
13. Elgin Mills Greenway Progress
Anyone living in the area of Shaftsbury and Bathurst knows that major construction is now underway in the ravine between St Theresa of Lisieux Catholic High School and the Elgin West Community Centre. This work is being performed in response to some significant valley land erosion that was occurring and would eventually threaten Shaftsbury Ave.
As reported in past editions of this e news, the project includes the addition of a number of storm ponds and amenities including boardwalks and trails in the ravine. I have been in constant contact with our engineering staff to monitor the progress of this project, and am happy to report that we are on schedule and looking forward to completing this beautiful amenity for our residents. The expected completion date will be spring 2019. For more information on this project reported in past e newsletters please visit –
https://davidwest-richmondhill.ca/elgin-mills-greenway-construction-update/
or
richmondhill.ca/elgingreenway
14. Recycling Textiles in Richmond Hill
In response to a motion put forward by Councillor Hogg and seconded by myself, our staff have reported back to Council on a cost effective strategy that Richmond Hill will use to encourage residents to recycle used clothing and textiles instead of sending this material to landfill. In Richmond Hill each year it is estimated that 500 to 800 tonnes of textiles are put in the garbage when they could be recycled and/or reused. Staff will initiate an intensive campaign to inform residents about options for diverting textiles from the trash. Included in this strategy we will also continue to use our current property standards bylaw to monitor clothing donation bins in our community to ensure that they are kept in a tidy condition.
Currently, Richmond Hill residents can drop-off their unwanted textiles at donation bins operated by reputable charities and private organizations throughout Richmond Hill. In addition, residents can take their unwanted textiles to used clothing stores, such as Value Village or Salvation Army Thrift Store or they can have them picked up from their homes by various charities. I look forward to seeing Richmond Hill's diversion rate for textiles increase as a result of these actions.
15. Civic Precinct Project
At a recent Special Council meeting Council passed a motion to remove the proposed civic building from the Civic Precinct project that Council has been actively working toward for the past 4 years. The motion directed that staff report back on options to build the planned civic square and the related amenities (including an amphitheatre, a reflecting pond and skating rink etc) but also to provide Council with information about costs directly and indirectly related to removing the civic building from the overall project. It would be my understanding that these costs will include, but not be limited to, costs to expand the current Council building at 225 East Beaver Creek Road (this building is quickly running out of space as our community grows).
I am always in favour of receiving accurate information about a project of this magnitude as I have always believed a careful thoughtful approach is crucial regarding a large project like this. However I was disappointed that after 40 years of talk about moving the civic centre to the heart of our town, and after extensive public consultations during the People Plan process a couple of years ago, that Council would be in favour of such a motion.
I will keep residents informed of news related to this project but it is still my hope that a cost effective project can be delivered that will add vibrancy to our Historic Village Core and serve both present and future residents with a civic centre that we can be proud of.
16. New Integrity Commissioner Appointed
In February 2018, Council approved the recruitment of a new permanent Integrity Commissioner to replace Amberley Gavel Ltd, Richmond Hill's interim Integrity Commissioner from 2013-2018. At the June 26 Council meeting, Council received the information that ADR Chambers Inc. was selected to provide Integrity Commissioner services to Richmond Hill. ADR Chambers has appointed Deborah Anschell as Richmond Hill's named Integrity Commissioner. The Integrity Commissioner's duties include providing impartial, third party, professional advice to Council and responding to any compliance issues and matters relating to their ethical responsibilities and obligations under the Council Code of Conduct, as well as educating and advising the community of the same. Deborah is a member of the Law Societies of Upper Canada, Alberta and British Columbia. She earned her LL.M. in ADR at Osgoode Hall Law School in 1998 and her LL.B. at the University of Toronto in 1982.
17. Ward 4 Roundabout Improvements
After working with parents of Beynon Fields Public School and residents in the area along Tower Hill Road, our Traffic Engineering Staff have brought forward a report recommending improvements to traffic roundabouts at Tower Hill Road and Selwyn Road and also Tower Hill Road and Rolling Hill Road. These improvements will increase safety for pedestrians and especially students. To read the full report related to these improvements please visit
https://pub-richmondhill.escribemeetings.com/filestream.ashx?DocumentId=15230
.
18. New Community Garden at Mill Pond
I am pleased that we are moving ahead with a new Collective Garden to be located behind the Mill Pond Gallery as an outcome of the Town's approved Community Garden Policy. A small group of local residents will be planting and maintaining a modest pollinator garden featuring native plants. The garden will provide habitat for native wildlife while visually enhancing the landscape. We have also been in contact with the Chair of the Richmond Hill Group of Artists who has communicated their support for this garden. Construction of the garden is currently underway and depending on the weather, we expect that the garden will be fully planted by the end of June.
19. 'FESTE DEL'ESTATE' – Family Picnic
During the summer months in Italy every city, town, and village, celebrates summer by coming together as family and friends by having community picnics. We were treated to that tradition on Sunday July 15 by the Elgin West Italian Senior's Association at Richmond Green. There was lots of great food, singing, dancing, but most importantly good friends and laughter. Thanks very much to the senior's group for bringing this great tradition to Richmond Hill!